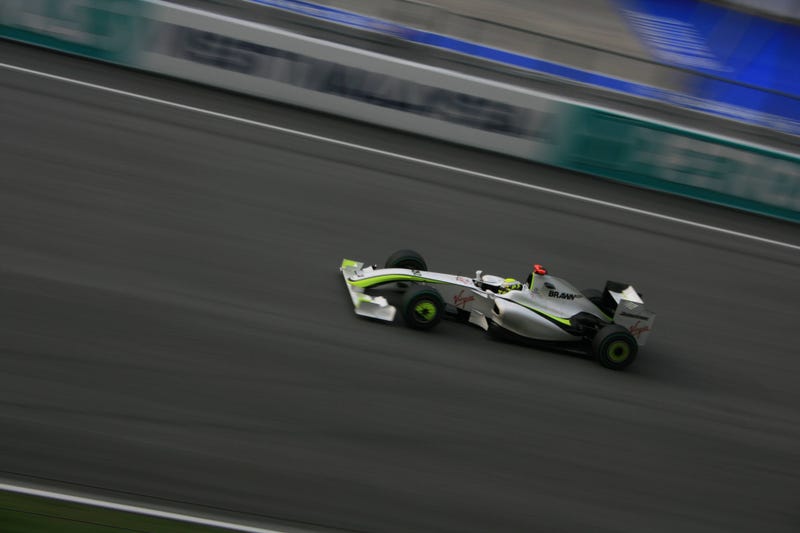 In a recent article, I contemplated Jenson Button's possible departure from McLaren-Honda. What the British press is trying to tell you is another level of speculation: he'll join Top Gear and become one of the moderators alongside Chris Evans. This can't be true. It just... I mean... what?
Here's what the Telegraph had to say about it:
The Formula One driver is said to be in talks with Chris Evans about co-presenting the new show, which launches next year.

A source told the Daily Mail: "An announcement is imminent."
Let's try to analyse what speaks for and against the probability of Button going from McLaren to BBC.
Top Gear needs a relaunch. Taking the old core concept and just replacing the facade would only spark more fans screaming for the return of Clarkson, May and Hammond. Having a professional race driver who won a bloody F1 title instead of middle aged men could be the departure they need. Than there's the PR side of hiring Jenson: everyone would know about it, and know about the new Top Gear. It's giving Evans and company a head start in marketing and prominence, both in classic media outlets and car/racing specific news sites.
Jenson also hasn't been the driver with the most secure spot. Alonso, when the cars were working, was faster, and Button was hired for 2015 for much less salary than he received as the lead driver in 2014. How is the motivation factor affecting him when he earns less than 30% of Fernando Alonso? And can he bear another year of disappointing results? He recently talked about how he keeps up the smile for the media only.
From the McLaren point of view, a departing driver isn't too tragic: Kevin Magnussen knows how to wheel, and Stoffel Vandoorne is the most promising young driver out there, reminding me of Lewis Hamilton and his GP2 dominance. If they don't give these two a spot in F1 sooner or later, other teams/race series could take advantage of the well developed drivers.
What speaks against it: is Button willing to let go of F1 already? While he's one of the oldest drivers on the grid, he still could do another one or two good years. If he'd end his career after Abu Dhabi 2015, it would feel like ending on the lowest point of his career. And as a host of the biggest TV show, he probably couldn't compete in a full racing series, limiting his competitive driving to events such as Le Mans or his beloved triathlon.
Holy cow, this could actually maybe happen. Maybe.
---