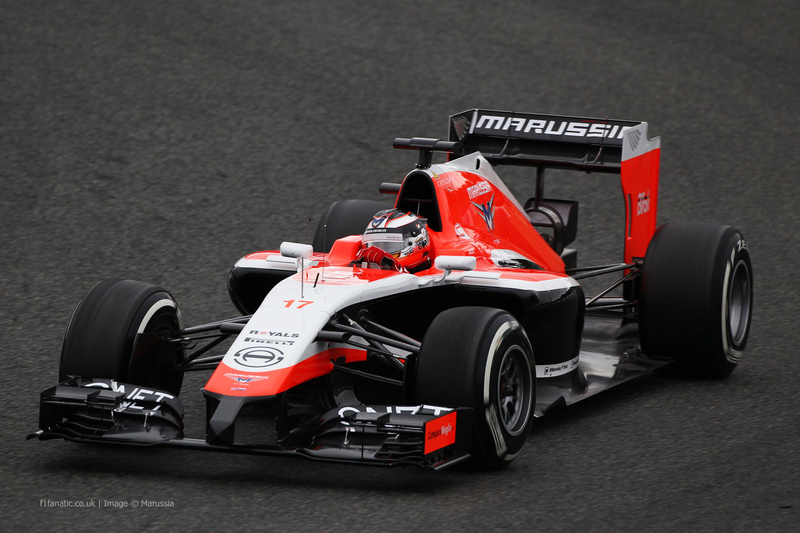 Late last weekend Forbes announced after the Monaco Grand Prix, that Marussia, a team that finally managed to score their first points in the F1 championship since its inception 5 years ago, has lost a whopping $228 million.
Now these numbers may sound extraordinarily high, and that's because they are. Most of the Formula 1 teams run a deficit in terms of how much they make. This is largely due to the fact that Formula 1 doesn't prescribe to the same set of principles as a normal business. Formula 1 is not only a race series, but it's a mobile ad campaign for all the brands that have sponsorships in the series. Think about it this way, each car is a moving billboard, races generally are seen by over 450 million people worldwide. This gives those sponsors massive amounts of ad space for a generally low amount of money vs conventional ad campaigns.
But the amount of money lost by Marussia is massively greater than any of the other teams. To put this into perspective, Mercedes, who since restarting their F1 efforts in 2010 has lost a total of $70 million. Largely due to the fact that they hadn't been winning until this season. What these numbers also show is how important sponsorship money is to a team. Even losing the last few seasons, Mercedes still has enough brand recognition to attract top tier sponsors to help cut that operating cost. Marussia, who's namesake is a failed supercar builder, doesn't have the clout or the opportunity to attract those sponsors as much as the likes of Ferrari, Lotus, or McLaren.
These massive deficits are the impetus for the FiA and Ecclestone calling for budget caps on the Formula 1 teams. It hurts those smaller teams and doesn't allow for startup teams to come into the sport as frequently as some would like. I myself am not on that same fence. I think Formula 1 should be the pinnacle of design and function that is possible in a road going car. It shouldn't be constrained with so many technical or fuel regulations. And manufacturer's should be allowed free reign on engine parameters and design. Costs are always going to be through the roof in a series like Formula 1, and so are deficits. But without the ability to innovate and imagine, the sport will die a slow death.
These numbers highlighted by Forbes, the FiA, and others just show you how not in tune with the actual racing and racing heritage Formula 1 has. It detracts from the brilliant engineers and mechanics that can make these cars the fastest things on four wheels. By stating how much they are losing, it detracts from all of the profits those company's gain and how much similar ad time would cost them conventionally. It's time to stop talking about cost caps, and start focusing on innovation and speed.
You can find me here on Twitter
Also check out the story behind Caterham's need for cash
Photo's via F1fanatic