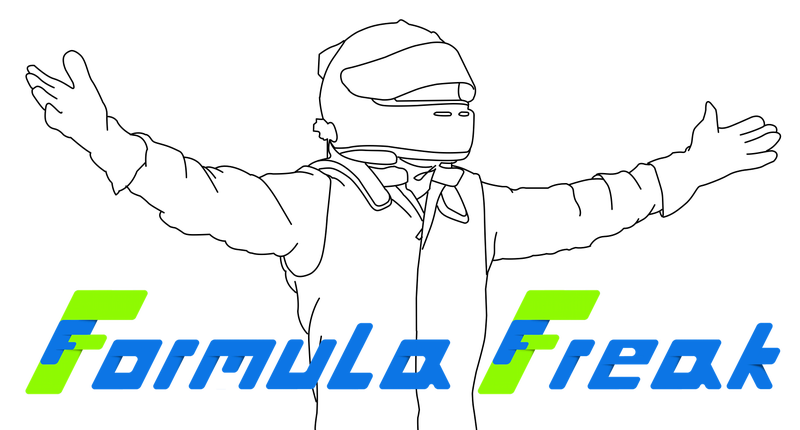 Formula Freak is the bastard love child of the constant changes in Formula 1 and the need to comment and analyze those changes. Our goal is to provide a new exciting take on F1, whatever that may turn into, by utilizing the attitude, style, and commitment we have all grown to love from Jalopnik.
At the moment we are posting a mix of in-depth articles, various forms of technical details, and a spattering of light-hearted posts, but what we turn into is up to you as authors and commenters.
What would you like to see from Formula Freak? Please let us know in the comments.
Current Authors
Below are the current contributors of Formula Freak, each providing their unite take on F1. If you would like to contribute to Formula Freak, please comment on the Casting Call with an example of your writing.
[Authors, Please write your own bio in the comments below and I will add it in]
NoahthePorscheGuy: Highschool student, graphic artist and amateur photographer. When I am not browsing kinja or watching Formula One you can catch me editing my local PCA magazine Voices From The Trunk or sitting in the garage staring at my Ford FieSTa. Without much current technical or writing experience, expect Orlovesque posts including interesting GIFS, amazing photos and the occasional article covering any livery changes in the world of F1. You can follow me on twitter @PorscheFanatic.
Mikeado: You can follow me on twitter @Odaekim.
JonathonW8: I am pretty much nothing right now, in relation to work, I do have a job, but I sit in cubicle hell all day long, so I write to feel something again. I have a wife and two dogs, and I started writing after last years F1 race which alerted me to the possibility of becoming an auto journalist. I've owned a bunch of cars ranging from shaky shitboxes to really awesome stuff like my FR-S in my garage right now. I also write a bit for TheSmokingTire. You can expect posts about how people want to change F1, insights into races and team dynamics, and things about my favorite driver from this season, Daniel Ricciardo. I will also be at COTA this year possibly doing some live stuff! You can follow me on twitter @Jonathon_klein.
GaborVajda: I am an EFL teacher from Hungary. Have been writing for various print and on-line, car and non-car magazines since 2009 (in Hungarian and in English internationally) with more or less success. In recent years my interests turned to motor sports and mostly dig into the history of it. Had a blog earlier here. Following F1 since cca 1992 (can't say exactly, the early years are kind of blurry, but since Nigel Mansell was my first favourite, that puts it right there). Other motor sport interests include: WEC, WRC, IndyCar and some minor-league single seater racing series. Trying to get a decent writing gig. You can follow me on twitter @Gabor_V.
FreddsterExprs: I'm a German business student and especially enjoy the political and economical side of F1. You will find articles on political ongoings, Power Rankings and random other topics by me. I never understood twitter so you can't follow me, but you can check out my tumblr (SFW! Just car porn!).
davesaddiction: davesaddiction... is fast cars. When I'm not chasing around my three little gearheads-in-training or planning my next backroadtrip or track day, I keep busy as a software & mapping jack-of-many-trades by day, and a graphic designer specializing in identity/logo design by night. I've only been following F1 closely for a few years, but have managed to already obtain the Holy Grail - my wife watches the races with me, and is taking me to CoTA for the USGP this fall! (I was there in 2012 with two of my brothers.) Also, I own this and this. Look forward to contributing, and to reading what the rest of you FFreaks have to say about the season as it progresses.
FractalFootwork: I am the editor-in-chief (can I say that?) and founder of Formula Freak. I am an economist who is in love with the technical side of Formula 1. Regular posts you can expect throughout the season include Technically Formula 1, Wind Tunnel, and Drive of the Race, as well as other random scattered posts. You can follow me on twitter @twhitey3.
---
You can follow us on twitter at @Formula_Freak.
There are only three sports: bullfighting, motor racing, and mountaineering; all the rest are merely games
- Ernest Hemingway