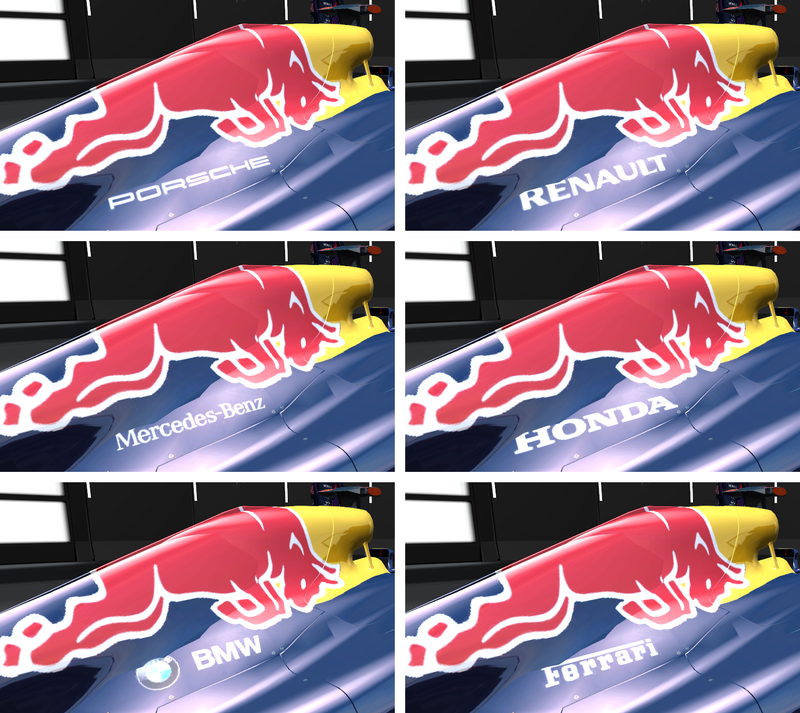 Or more specifically, the engine choices/possibilities Red Bull has for the future. You know how they say "Never change a winning team"? What happens if the team is not winning anymore? Dr. Marko described publicly the way things could go: if Renault screws up this championship, then they will start looking for alternatives. If this is serious, then I strongly suppose that the team leaders will already have carefully sounded out the possibilities they have. Because making an educated guess is fun (and something that I was drilled into for 8 years), I'll do the same.
Honda
The Japanese manufacturer is making a comeback with McLaren, reviving a legendary partnership. They are preparing well, and they announced the opening of a facility in England where the engines are supposed to be maintained. The exact location: Milton Keynes. The same industrial town where Red Bull resides.So is a partnership likely? No. Honda is feeding McLaren with as much as 100 Million Euros a year, in various ways. They wouldn't help repower one of their biggest rivals for the future because it would just harm their plans of making McLaren as big and successful as before. It was also confirmed that McLaren will be the exclusive recipient of engines for 2015 and 2016. A risky route considering that Mercedes gained data from 4 teams this year, but well. It rules out a Red Bull contract.
Ferrari
Nope. No way. Luca di Montezemolo can be described with many adjectives, but stubborn and prideful probably do it the best. So supplying the arch rival, the team that is not from the automotive scene and still won, with what Ferrari thinks their best product is – powerful engines – is not in the cards. Moving on.
Mercedes
More likely. Niki Lauda is always trying to maintain a good relation to the Bulls, and he is said to have a good personal relationship to Marko and even Mateschitz, the RB owner.But then there is the rest of the Silver Arrow Crew. Toto Wolff caused controversy when he told journalists that in the long run an energy drink can driving in front of a Mercedes was unacceptable. He hit their pride.And once again, why should they power their biggest rival so far? With a power disadvantage of 80 to 40 horsepower Red Bull is already in second, who knows what would happen with the "right" drivetrain. And they could pull battery and chassis integration know how out of a partnership – why risk it?
I am coming to the conclusion that if the Daimler AG board keeps feeding the works team with enough resources, then an engine deal will not happen. And they should have a binding contract via the Concorde Agreement.
BMW
Yes, BMW. Of the 3 other confirmed engine suppliers, all 3 have arguments to rule out a deal. That leaves them with not changing anything or… with bringing a drivetrain manufacturer into F1. Rumors suggest that BMW is really interested in coming back. They have something to prove after their KERS system failed miserably. The result: they burn money on the very local DTM series, and let works teams race GT3 Z4s, cars that were designed to be raced by private teams and ambitious amateurs. Not exactly a worldwide sports program worthy of a premium brand like BMW.
Now add BMWs focus on green cars, underlined by the launch of a whole "i" sub brand, and how F1 is saving over 30% on gas and is going to use even less, and an involvement in the pinnacle of motor racing becomes not that much of a stress. Allegedly, engineers from Munich visited pre-season testing and a few races to get a feel for the current regulations. We will definitely know in summer when the board meeting will give the final green light – or not.
By the way, Vettel was discovered by then BMW motorsports boss Mario Theissen, raced in Formula BMW and had his first ever F1 race in a Sauber-BMW.
Porsche
Before you nod this off as nonsense because VW always claims no interest in F1, let's take a look at the already existing Red Bull/VW connection. Rally Dakar, WRC, DTM, even GT3 racing was sponsored by the Austrian energy drink company. If someone might talk them into it, then it is Red Bull.
Red Bull could lure them by providing a great chassis so success would only depend on the engine. No need for an expensive learning process in aerodynamics, eliminating a great risk factor, something Toyota suffered from. And with Torro Rosso as the second team they can double their sources for data to develop the engine.
Mateschitz is all about success, so there is another argument: RB can make an entry into F1 financially attractive. Think TAG-Porsche Turbo engine. A VW developed engine at least partly paid for by Red Bull. A Win-Win situation: VW gets to race in F1 and can easily convince the board members, Red Bull gets a tailored engine and even more power for F1 politics.
If all of that works together and makes the big German company join, which logo would be painted on the hood? Seat and Skoda can be excluded, just like Ducati, Scania and MAN. Bentley? I don't see them benefiting too much from F1 publicity, and they are doing fine marketing wise with a bit of GT3 gentleman racing. Lamborghini? F1 doesn't seem to fit them in my opinion. They are defined by brutal, raw looking cars like the Veneno, not by high-tech F1. Doesn't fit. Bugatti is the one VW brand with most F1 heritage, but it would seem like a waste of money for a company that can't manage to sell 300 cars in nearly 10 years.
Finally, there is Audi and Porsche, both racing each other and Toyota in WEC. They can't do that forever: the one who finishes second is the first looser. One will go at some point and relocate. And my guess is that it would be Porsche. Their engine is more similar to an F1 engine, and the energy recovery system is too. They built a brand new facility in Weissach, and managed to build a good LMP1 car with no experience.
Mind you, all of this speculation can be rendered obsolete if Renault gets their act together and if RB manages to be on Mercedes' tail at Barcelona and really fight for the Red Bull festivities at their own Austrian GP. Will they? I don't think so. This summer is going be really interesting if you like politics and F1.
Picture credit (in order): 1) FreddsterEXPRS for Formula Freak, taken from rFactor 2) Honda 3) Ferrari 4) Mercedes-Benz 5) Sauber/BMW 6) Porsche