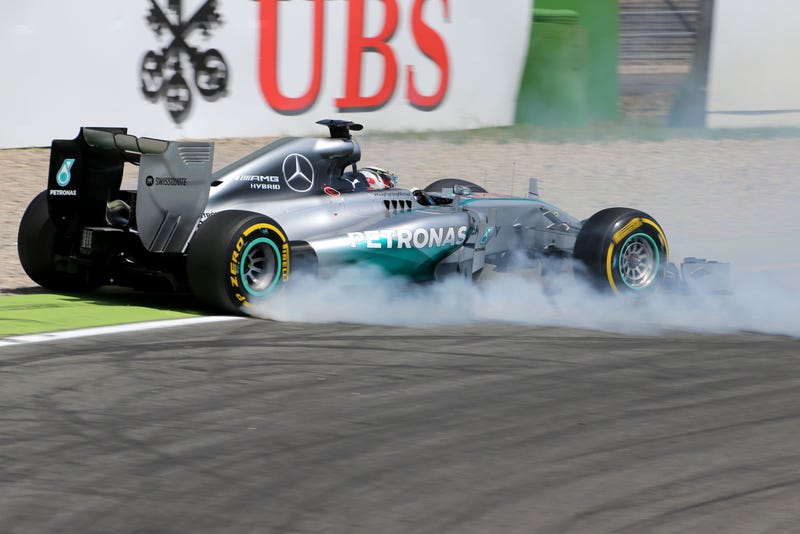 Pictured above is the moment Lewis Hamilton lost the German GP to Nico Rosberg. During Q1, Hamilton's W05 suddenly spun when braking into the banked Sachs corner, and he ended up hitting the tire wall rear first with a force of 21g. Not pretty, but how come?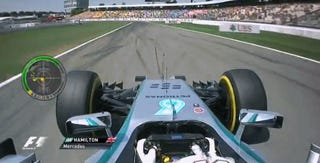 It was evident from onboard footage that something went wrong with the brakes. The front right spit out a bit of black dust before sending the car out for a spin. The reason: Brembo brake rotors.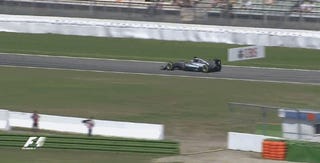 Mercedes, like any other F1 team, give their F1 program the full treatment. Every alternative is being evaluated, tested and kept in the back hand if useful. For the brake rotors, Mercedes relies on two different manufacturers: Brembo and Carbon Industries.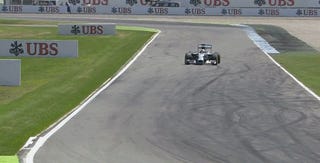 The difference between them is said to be marginal, but Brembo's product is more aggressive while C.I. brakes are easier to control and don't bite that harshly. Or, put differently: one performs slightly better on single fast laps but heats up quicker, the other is preferable for long runs, is easier to control and does not heat up as quickly.
After an all night analysis of Friday's results and the melting margin of Mercedes, Lewis Hamilton and his crew decided to switch to Brembos for the Weekend, while Nico stayed with Carbon Industries. So far, so good, if there wasn't this imminent danger.
Brembo isn't producing their rotors themselves. This task is being carried out by an external supplier. Being a normal business, the former supplier switched to producing parts for the aviation industry as there's much more profit to be made there. Therefore after 2013, a successor had to be found. And that's the source of the problem.
The new supplier can't match the consistent quality needed for something so essential like F1 braking systems yet. In the worst case scenario the carbon rotor falls apart, making the car uncontrollable.
Customers according to the website of Brembo are Red Bull, Ferrari, Mercedes, Torro Rosso, Caterham, Sauber and Force India. Everyone except for RB, Ferrari and Force India had rotors breaking apart, just like Mercedes. Rosberg spun his car in during testing in Barcelona for the very same reason.
While I can understand failures like they occurred in Canada, where the Mercedes ERS System that usually does a lot of the braking failed and let the conventional brakes do the whole job on the single most demanding track in terms of deceleration, what happened to Hamilton in Germany was unacceptable. The rotor was changed right before Q1 started, and consequently it blew up after less than 10 laps.
And if you wonder why Ferrari didn't suffer from any problems so far: their warehouse is full of old material spec rotors, bought before the manufacturer switch. Good foresight.
Picture credit: r/F1porn, nextdaybrakes