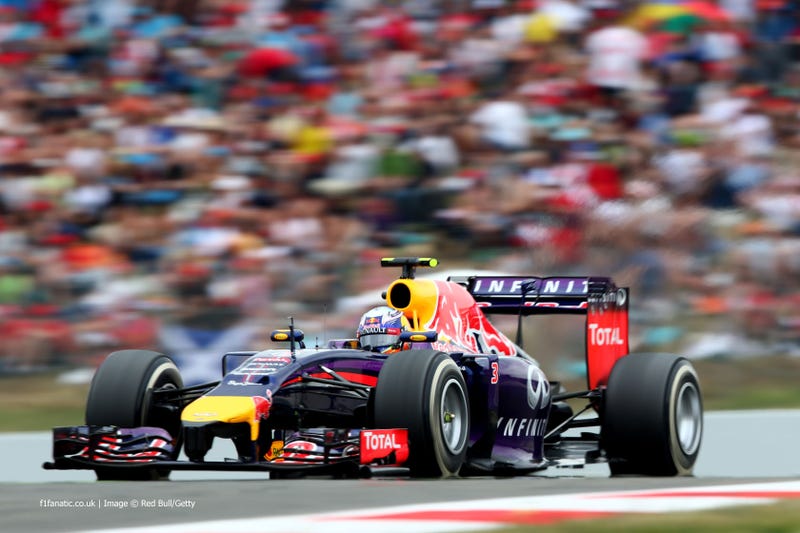 This is an open discussion, summary, and statistics listing following the 2014 Spanish Gran Prix. Obvious spoilers below...
Nico Rosberg almost stole the race win from Lewis Hamilton.
Sebastian Vettel stormed through the grid to finish 4th just behind his teammate, Daniel Ricciardo, the Australian Red Bull driver who finally got his first real podium after his Australian 2nd place was taken away.
The Lotus E22 driven by Romain Grosjean and the Williams FW36 driven by Valtteri Bottas qualified well, but couldn't not hold those positions when the rubber hit the road with the others.
Another disappointing race for McLaren, and a uninspiring race for Ferrari, which is a disappointment in Luca di Montezemolo's view. I can see a great many of arguments happening at the Woking and Maranello factories as those teams try and work out a way to find themselves further up the grid as the season progresses, but there is another pre-season test coming up soon which may facilitate bigger design upgrades that this race was surprisingly lacking.