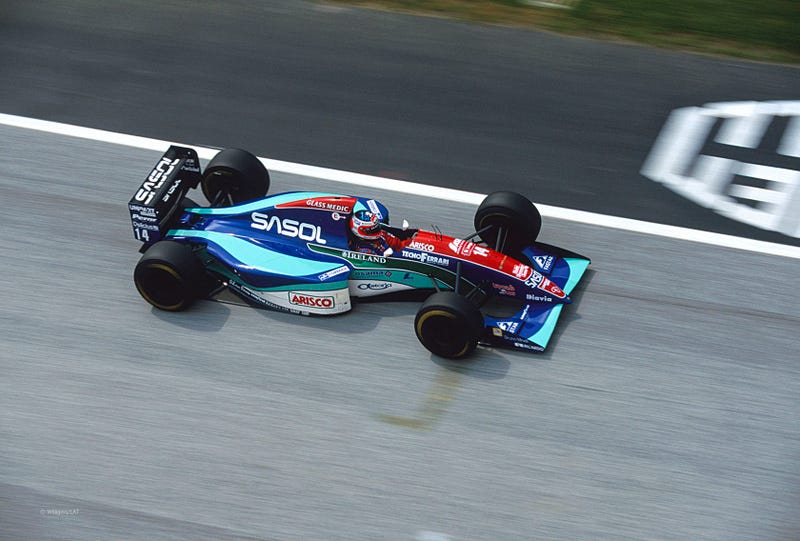 As part of a series remembering the horrific events of Imola 20 years ago, F1 Fanatic is posting a narrative of the tragic events leading up to two very unfortunate deaths. For someone who was not old enough to remember the events, the narrative style of writing does well to put the reader in the scene over a traditional historical recount.
The car got off-line and hit a steep kerb. Acting like a ramp, it flung the Jordan shoulder-high. Instinctively, Barrichello raised both hands to cover his face as the car struck the top of a tyre barrier.

From cornering at 223kph the car decelerated with violent force, then hit the ground with its nose and rolled over, coming to a rest on its side. On the pit wall a horrified Eddie Jordan feared his driver had been killed.

Marshals sprinted to the scene and within moments had turned the car the right way up. Barrichello's head slammed alarmingly against the cockpit side as they did, and concerns for his condition worsened further as it became apparent the right-hand side of the car had been heavily damaged.
image via F1 Fanatic