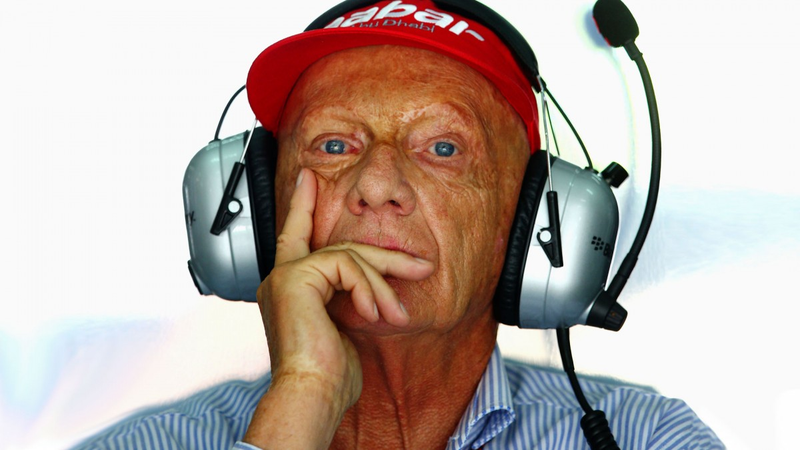 Former World Champion and non-Executive Director of Petronas AMG, Niki Lauda declared that the current version of Formula 1 has become a nanny state, with too many rules and regulations prohibiting the drivers to really race. Lauda has always been vocal with his discontent when it comes to Formula 1 teams, drivers, rules or regulations throughout his entire career.
In this instance, after the Austrian race and the new RedBull Ring, Lauda took his discontent to both Bernie Ecclestone, F1's boss and Charlie Whiting who manages the stewards that make sure teams and drivers are following the rules. Lauda went to the pair to complain in earnest that constant in-race investigations primarily are hurting the sport, such as the incidents in Montreal and now in Austria.
He stated that "honestly, it is a joke; the public leaves us because we are not racers anymore." He went on to say that even the call by the FiA to level a formal disciplinary action against Perez was completely out of line. "It was a normal race accident," Lauda continued, "I would let these drivers be free to race. There is too much control of everything."
With Lauda's statements and many other calling on the Formula 1 boss's and the FiA, there is a strong sentiment that Formula 1 is heading in the wrong direction. And while some of the races have been truly brilliant this year, think Montreal, Monaco, and Bahrain, there have been countless teething problems. This may just have to do with the new cars, but there is a real sentiment that many of the problems the teams and drivers are facing are caused by all the new rules and regulations. One major issue that has come up has been fuel flow caps. "Too much regulation has taken away the impression of F1 drivers as gladiators, which has become a turn-off for fans."
While I believe that these new cars are definitely hard to handle, I myself implore the FiA to remove some of the new technical regulations such as the fuel flow limit. When I am watching a race, I honestly don't want to see a graphic that tells me how much fuel each driver has used. I want to watch all out racing, not some Sunday drive. And while that may be putting it lightly, the overall reality is just that, the drivers conserving fuel and hoping for a shunt to cause a caution period so they can race all out till the end. This in my opinion is just frankly ridiculous. I applaud those like Lauda that even when they are winning they attempt to make the sport they love better for the fans.
You can follow me here on Twitter